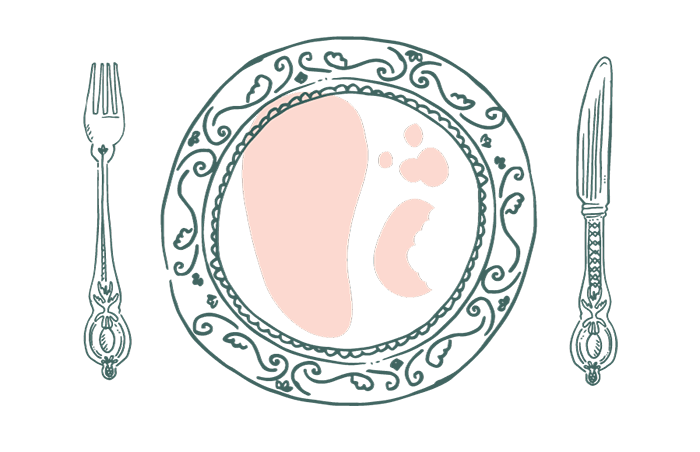 An all-day dining destination for breakfast, lunch, dinner and weekend brunch in Toronto
Housed within the walls of the historic C.H. Gooderham House, and rooted in the vibrant history of St. James Town, Maison Selby celebrates timeless French cooking with a modern accent. Boasting an impressive list of hand-crafted cocktails, our bar program is second-to-none.
Largely inspired by the bistro and café genre, our menus showcase many dishes that creatively integrate traditional European techniques. Our breakfast and weekend brunch feature a thoughtfully curated selection of pastries and savoury dishes, while our lunch and dinner menus offer sensible yet delicious bistro fare with familiar French favourites like Tuna Niçoise Salad and Coq au Vin.
Tucked away downstairs, guests will discover Sous Sol, an underground speakeasy and cocktail bar featuring a carefully crafted list of original cocktails.
A recognized heritage property, Maison Selby is rooted in the vibrant history of St. James Town.
Explore Gallery
Executive Chef
John Horne
In his role as District Executive Chef at Oliver & Bonacini Hospitality, John Horne oversees the culinary direction at Maison Selby, Canoe, Auberge du Pommier, Jump, Biff's Bistro, and Liberty Commons, where he incorporates his passion for refined flavours, seasonal ingredients and explosive presentation.
After graduating from the Niagara College Culinary Management program, John worked at Almeida in London, England under the tutelage of Chef Ian Wood for two years. With experience at Michelin starred restaurants such as L'Escargot, The Square and the Orrery under his belt, John honed his classic French techniques for seven years as the Senior Sous Chef of Auberge du Pommier, one of Toronto's most celebrated French restaurants, working under Chef Jason Bangerter. With his love of learning always in gear, John returned to Europe to work at Crillon le Brave.
In 2010, John was appointed Chef de Cuisine at Canoe. There, John took his cooking to the next level, constantly inspired by quality Canadian ingredients, a revelation that came as a result of his travels abroad. John's international experience set him off on a mission to push forward the notion of Canadian cuisine and showcase his heritage through Canada's many treasured ingredients.
Respected for his dedication to defining Canadian cuisine, he regularly collaborates with those who share his philosophy: Martin Picard (Au Pied de Cochon), Jeremy Charles (Raymonds) and Société-Orignal (foraging specialist). In 2011, John was named the Nine of Dine winner at the Gourmet Food and Wine Expo. In 2012, he was the only chef from outside of Montréal asked to participate in the international Omnivore World Tour to represent Canadian "Young Cuisine" for the first event held in Canada. In 2014, John proved his culinary prowess by taking home top honours at the prestigious Gold Medal Plates competition, after going head-to-head with nine of Toronto's finest culinary masters.
John strongly believes wild game and foraged ingredients are integral to defining Canadian food. A natural outdoorsman, John grew up hunting with his father and foraging wild leeks and berries with his grandparents. In 2016, John appeared in an episode of In The Weeds, which followed his foraging adventures on his family farm. The following year, he was featured in the food and farming documentary Before The Plate, which traced 10 Ontario ingredients back to their source.
In 2016, John's leadership and culinary creativity helped Canoe earn a coveted four-star review from Chris Nuttall-Smith and The Globe & Mail. Today, Canoe continues to be consistently ranked among the country's top restaurants by Canada's 100 Best.
Chef de Cuisine
 Marten Dominiczak
After spending more than a decade in the Canadian Rockies, Chef Marten returns to his Ontario roots, bringing Western Canadian flair to French-inspired cuisine in one of Toronto's most historic landmarks. Guided by a strong desire to support local, his menu of elevated bistro classics marries Canadian product with French techniques to deliver dishes that are as beautiful as they are delicious. 
Growing up in a busy household in Mississauga, hosting guests and family gatherings were core memories for Chef Marten. Drawn to the art of hospitality, he quickly fell in love with entertaining and the joy it brought those around him. Throughout university, he pursued marketing, often finding time to cook for friends when he wasn't busy studying — a role he happily took on. 
Soon after graduating, he would venture west to Banff, taking a year's sabbatical from his early career in marketing to snowboard the Rocky Mountains. To support his cold-weather pastime, he got a job as a cook — a step that would forever change the course of his future. Encouraged by colleagues, he returned to Ontario to study culinary arts, attending Stratford Chefs School before making his way back to British Columbia where he spent some time at The Wickaninnish Inn in Tofino.
An adventure seeker at heart, his next stint took him to the other side of the world, landing him in Australia where he continued to pursue his newfound passion. At Attica, Ben Shewry's world-renowned Melbourne restaurant, he would discover a new appreciation for fine dining, enamoured with the exacting precision required to deliver culinary magic on a plate. 
He broadened his gastronomic horizons in Southeast Asia before returning to Canada and joining the team at Oliver & Bonacini's downtown Calgary steakhouse, The Guild. Impressed by O&B's portfolio of long-admired restaurants like Auberge du Pommier and Canoe, he spent time with Chefs Ryan O'Flynn, John Horne and Anthony Walsh during The Guild's debut. Eager to continue exploring Alberta's restaurant scene, he departed in 2018, taking on roles including Senior Chef de Partie at Ten Foot Henry, Sous Chef at Una Pizza + Wine and Senior Sous Chef at The Ranchmen's Club over several years.
After 10+ years, he excitedly returns to Ontario, where his menu of timeless French classics takes on a modern twist with local Canadian ingredients at the forefront. 
As a certified professional fishing guide, it's no surprise Chef Marten loves spending time outdoors when he's not busy in the kitchen. Since 2017, he's been touring groups at a remote fly fishing lodge in the Northwest Territories, wowing visitors by both reeling in and cooking up the day's catch fresh on the shoreline. In the colder months, he still snowboards and enjoys camping and ice fishing up north.
A History of St. James Town's Cultural Centrepiece
The mansion was designed by acclaimed architect David Roberts Jr., who had extensive connections to Toronto's prominent Gooderham family (the cofounders of Gooderham and Worts Distillery, now known as the Distillery District). Roberts Jr. was also responsible for designing Toronto's Flatiron Building.
Henry Folwell Gooderham sold the house to his youngest brother, Charles Horace Gooderham, who resided there until his death in 1904.
The prestigious girls' private school Branksome Hall—founded in 1903—relocated from its original home on Bloor Street East to the Charles Horace Gooderham House.
Margaret Eaton, of the Eaton family, attended the school at this location. She went on to become Commanding Officer of the Canadian Women's Auxiliary Corp. and the highest-ranking female officer during World War II.
The C.H. Gooderham House became home to the Selby Hotel, originally founded as a private "hostel" that catered to elderly female clientele (when it wasn't hosting Canadian and British officers during WWII), and was viewed as one of Toronto's cultural focal points. The Selby became a public hotel in 1920.
Internationally renowned author Ernest Hemingway was one of many creative heavyweights who stayed at the Selby Hotel. During his brief career as a foreign correspondent at the Toronto Star, he occupied two adjoining rooms: room 301 and the "Gooderham Suite."
The Selby grew in popularity among sports fans and athletes—including hockey players Turk Broda and Rocket Richard, wrestler Bulldog Brower, and boxer Whipper Billy Watson.
The Men's Beverage Room was introduced and frequented by notable personalities including (at some point) William Shatner.
The Selby also operated a licensed bar named the Skyway Lounge.
The C.H. Gooderham House was listed on the City of Toronto Inventory of Heritage Properties.
After their lease ended at the original Charles St. address—and only half a year after the bathhouse raids by Toronto police in February 1981—Boots, one of Toronto's most esteemed gay dance clubs, re-opened in the lower level of 592 Sherbourne St.
Boots was one of many Toronto bars that represented social change and a safe space to foster connections within the gay community.
The expansiveness of the lower level allowed the owners to open a lounge space named Bud's, with more pub-like seating, inside what used to be a men's draft hall.
The mansion was designated under the Ontario Heritage Act.
The Selby reportedly underwent over $500,000 of repairs. The owners replaced the damaged rooftop with slate, built an imposing front desk, and reconstructed the wrought-iron fencing in front of the building to match the original.
Boots and Bud's underwent a substantial transformation into Boots Warehouse, Toronto's largest gay dance club in the day, and the Kurbash, a sleaze bar with a maze and a shower.
The mansion was purchased by new owners who turned the Selby into a Howard Johnson.
Although the new owners continued to run Boots Warehouse for a few years following the purchase, the beloved club bid farewell just before Pride. Boots remains in Toronto's memory as a revolutionary, one-of-a-kind relic of LGBTQ liberation.
The most recent rendition of 592 Sherbourne took the form of The Clarion Hotel & Suites Selby, which closed in 2014.