Cocktail Recipe: Niagara Mule
Featuring our custom-made Niagara vodka from Dillon's Small Batch Distillers!
Posted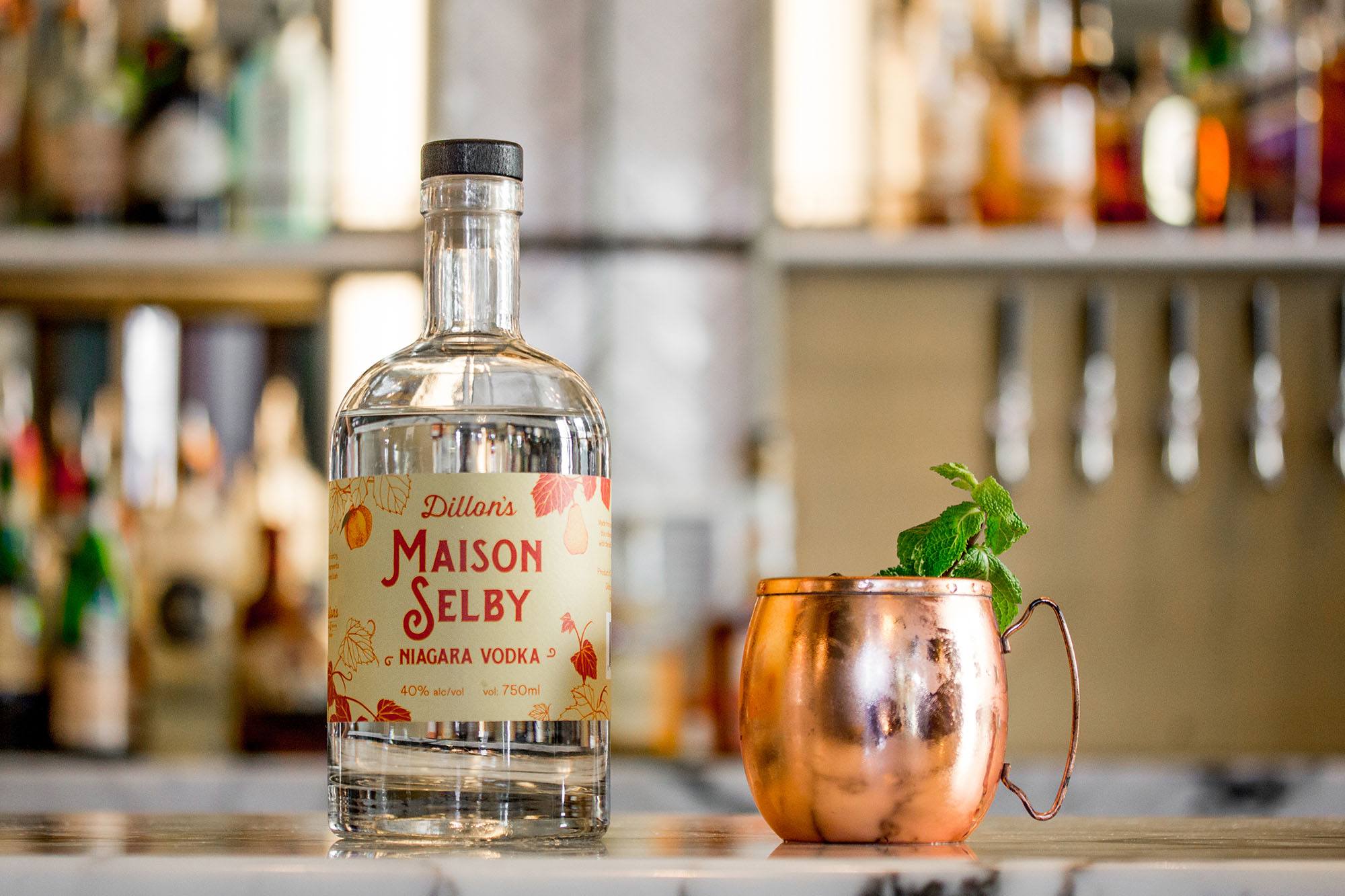 Sharing our passion for local, quality ingredients, we're excited to partner with Dillon's Small Batch Distillers to bring you a new range of signature spirits. Whether you're a cocktail enthusiast or simply appreciate a good mixed drink, our creative collection of Dillon's vodka and gin deserve a place on your bar cart.
From Moscow to Niagara
Featuring our custom-made Dillon's Niagara vodka, our Niagara Mule is a delightfully fizzy and simple take on the classic Moscow Mule. Made from 100% Niagara grapes, this vodka delivers elevated fruity notes with the addition of two fresh eau-de-vies: peach and pear. What's great about this particular cocktail recipe is that it's super easy to make at home. All you really need are four ingredients and a snazzy copper mug — although a rocks glass will do in a pinch!
Ingredients
2oz Dillon's Niagara vodka
1oz fresh peach lemonade
2oz ginger beer
Mint sprig
Directions
Start by shaking your Dillon's Niagara vodka over ice to get it nice and chilled. Strain the vodka into your cup, over more ice. Then, add your fresh peach lemonade — we get ours from Chasers, but any brand will do. If you can't find peach lemonade, plain peach juice will work as well! Top your mule with fizzy ginger beer — we're partial to Fever Tree, which is available at most grocery stores. Garnish your drink with a sprig of mint for a little extra flavour and colour, and you're good to start sipping!
Bring a taste of Maison Selby and Dillon's home! Whether you're looking for the perfect host gift or planning to spruce up your liquor collection this winter, there's something for every cocktail lover in this collection. 
Worthy of Note
Stay up-to-date on our latest drink specials, promotions and events!